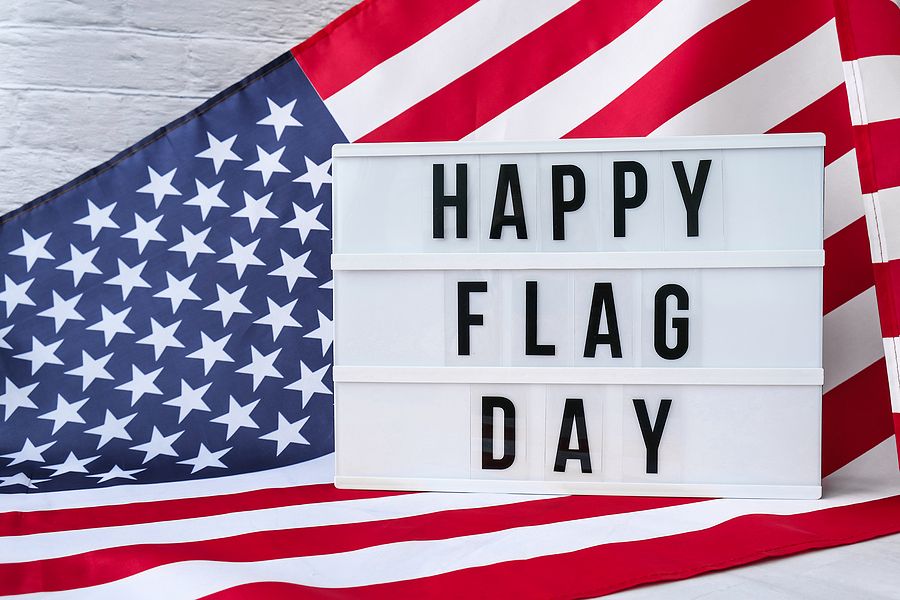 Trumpet and Flag Day
June 14th is Flag Day in the United States.
Do you know that? I would suspect that a lot of people don't.
Flag Day comes just about two weeks after Memorial Day. Both have real significance for us.
Memorial Day is for honoring those military members that gave their life for our country.
Flag Day was created to observe the anniversary of the 1777 approval of the design of the first American Flag. Since then, the flag has evolved, but the colors remain and have the same meaning:
Red: Hardiness and Valor
White: Purity and Innocence
Blue: Vigilance, Perseverance, and Justice
I've played trumpet since 5th grade. Played in the Coast Guard Academy's marching band when we did formal (parade) reviews. I've played TAPS at some 50 different funerals or memorial services. Some of these were even for "burials at sea". Ask me and I will tell you the story about one of them that's quite remarkable.
The toughest two were for my Mom and Dad. I couldn't speak or do any part of the eulogy, but I could play TAPS – outside the church, down the steps, and facing away from the entrance.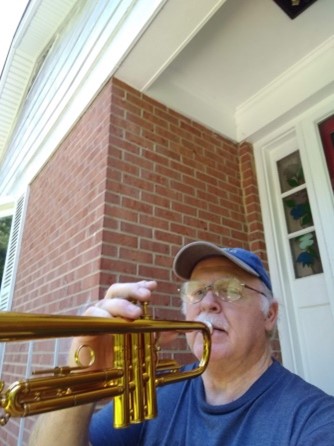 This year (as well as the two before it), I participated in a new Memorial Day tradition where trumpeters/buglers, all across America, play TAPS at 3:00 p.m. sharp.
The first year, I just sat on the front steps and played for the neighbors J. Bear with the photo; it's tough to do a selfie while appearing to play the trumpet. These last two years I played in front of our County's Government Center (facing a four lane divided highway) with 100 U.S. flags behind me.
So, back to Flag Day and the flag. What do you do when an American flag passes by at a parade or military event? What do you do when an official ceremony includes the Star Spangled Banner? I hope it's that you put your hand over your heart and give thanks to our country. As troubled and divided as we are now, we are still a beacon of hope that draws people from all over the globe to make incredible sacrifices under dangerous conditions to get and live here.
So, yes Flag Day. But for me it's a reminder of my military background, service, and mindset. The flag means something. It deserves reverence. I hope this blog serves as a stimulus to think about your relationship with our flag. Doesn't have to be showy. Just whatever is sincere and meaningful to you.
What do I do on Flag Day? I add this to my daily gratefulness prayer – giving thanks that I was/am privileged to have been born here and grow up with the freedoms, rights, and protections that we enjoy – due to the vision and sacrifices of those who came before us.
That fuels me to continue their work. I urge you to do the same.
Thanks for listening.